Hotels with
Swimming Pools
Please browse below for details of hotels and inns with swimming pools, either outdoor pools or indoor pools. Many hotels also offer leisure facilities such as spas, gyms and saunas. For even more choice, we have also partnered up with Historic UK to offer a large selection of holiday cottages with pools.
Channel Islands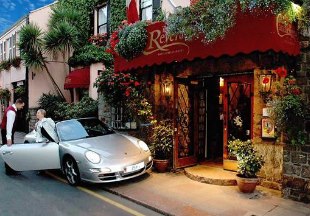 Revere Hotel, Jersey
Originally a 17th century Coach House and family owned for over 50 years, the Revere Hotel is ideally situated only a few minutes' walk from the Esplanade and beach.
Check Prices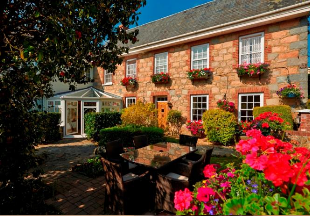 La Barbarie Hotel, Guernsey
Nestling in the country Parish of St. Martin close to one of Guernsey's most beautiful beaches, La Barbarie Hotel provides easy access to the South coast of Guernsey. Features a heated swimming pool.
Check Prices